STRIVE FOR FIVE
STRIVE FOR FIVE was set up by Steve Clark and his friends to celebrate him approaching the magic 5-year mark since being diagnosed with advanced (stage 4) bowel cancer.
Now that he's smashed that, the objectives of STRIVE FOR FIVE are:
To raise awareness of bowel cancer
To give hope to people with advanced bowel cancer
To raise funds for the charity Bowel Cancer UK
Steve wants STRIVE FOR FIVE to show the world that bowel cancer can be successfully treated and that people with advanced bowel cancer can lead fulfilling and fun-filled lives.
STRIVE FOR FIVE has raised almost £20,000 for Bowel Cancer UK . Thank you to everyone who's helped and supported so far – there's more to come!
Please check out our Facebook and Twitter feeds at the bottom of this page, and 'like' us to keep in touch.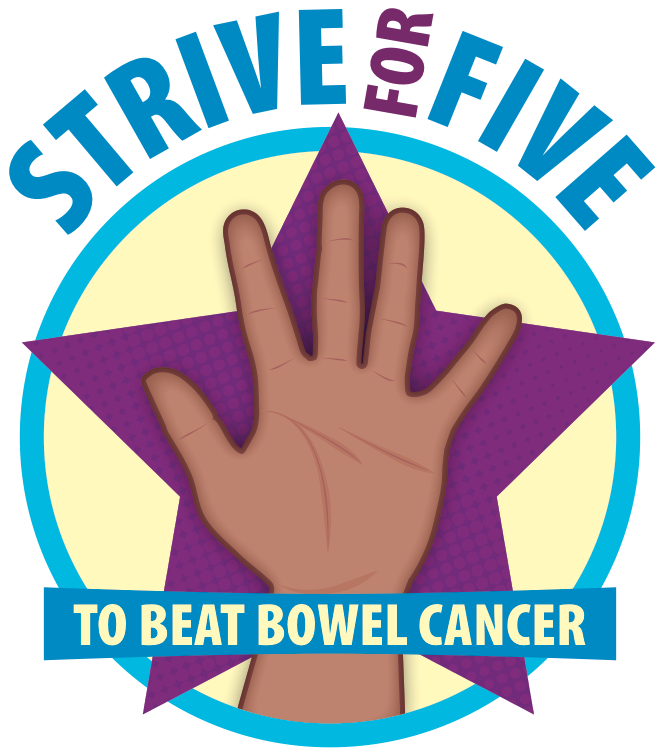 Steve's Story
In June 2018 Steve celebrated his fifth anniversary since being diagnosed with Stage 4 (advanced) Bowel Cancer. This is a significant milestone as only 7% of people with this diagnosis survive to 5 years.
Since his diagnosis he's not only taken the disease on, but has also been active in helping others with bowel cancer. Steve volunteers for the charity Bowel Cancer UK as a Patient Voice, a Forum Moderator, a Campaigner and a Fundraiser. He hopes that sharing his story can help others tackle this disease positively.
We've recently added some videos of Steve telling his story to Alexandra Legouix, we hope you'll find these uplifting.

The Charity –  Bowel Cancer UK
All funds raised go to the charity Bowel Cancer UK.
This is a small but amazing organisation that does so much good work to help people like Steve on their bowel cancer journey.
BCUK is the UK's leading bowel cancer charity. They're determined to save lives and improve the quality of life of everyone affected by bowel cancer. The BCUK vision is a future where nobody dies of the disease.
Bowel Cancer UK is the support and campaigning charity for everyone affected by bowel cancer.
Providing practical and emotional support for the growing number of people affected by bowel cancer
Promoting early diagnosis of bowel cancer
Campaigning for the highest quality treatment and care for bowel cancer patients
Funding research to improve diagnosis and care of people with bowel cancer
STRIVE FOR FIVE Activities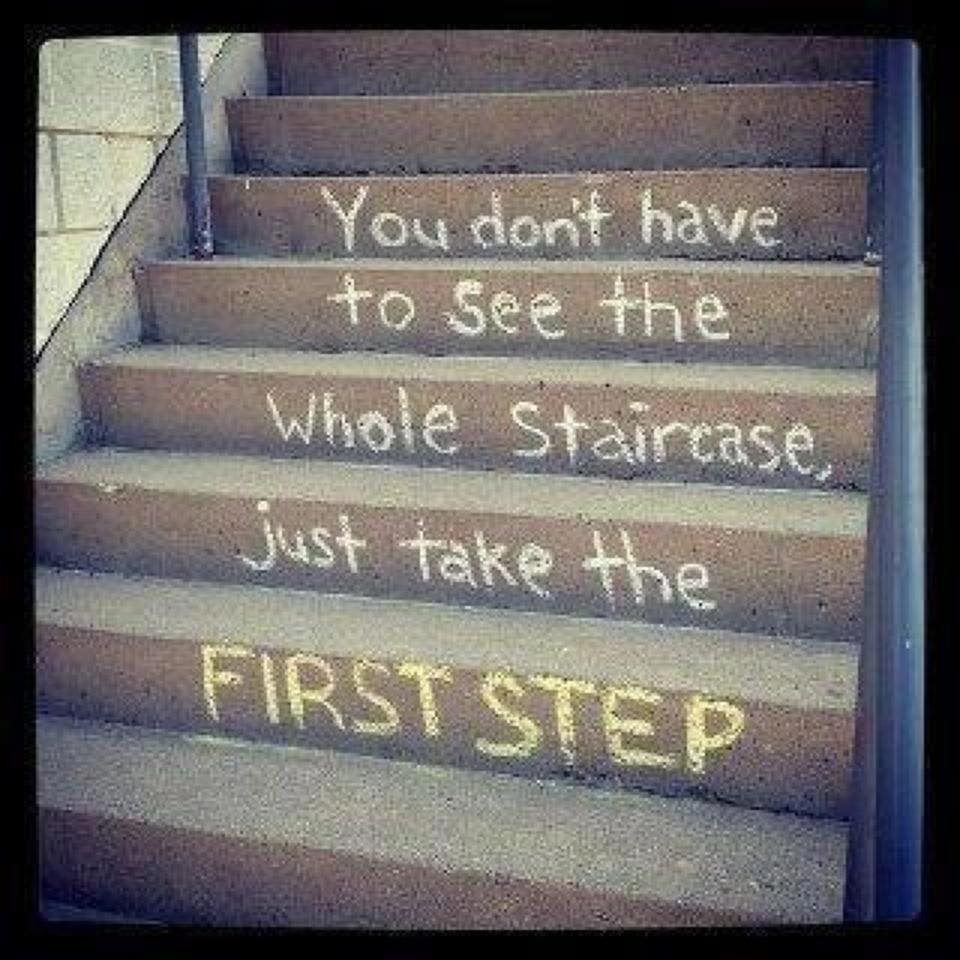 Tips for coping with bowel cancer
Steve is positing a series of tips based on his experience and what he's seen on the BCUK online forum. Hopefully these will help anyone facing this disease, especially those with advanced bowel cancer.
Please like and follow us on Twitter and Facebook to keep up to date with these. The feeds are at the bottom of this page and you can find us as @striveforfiveBC on both platforms.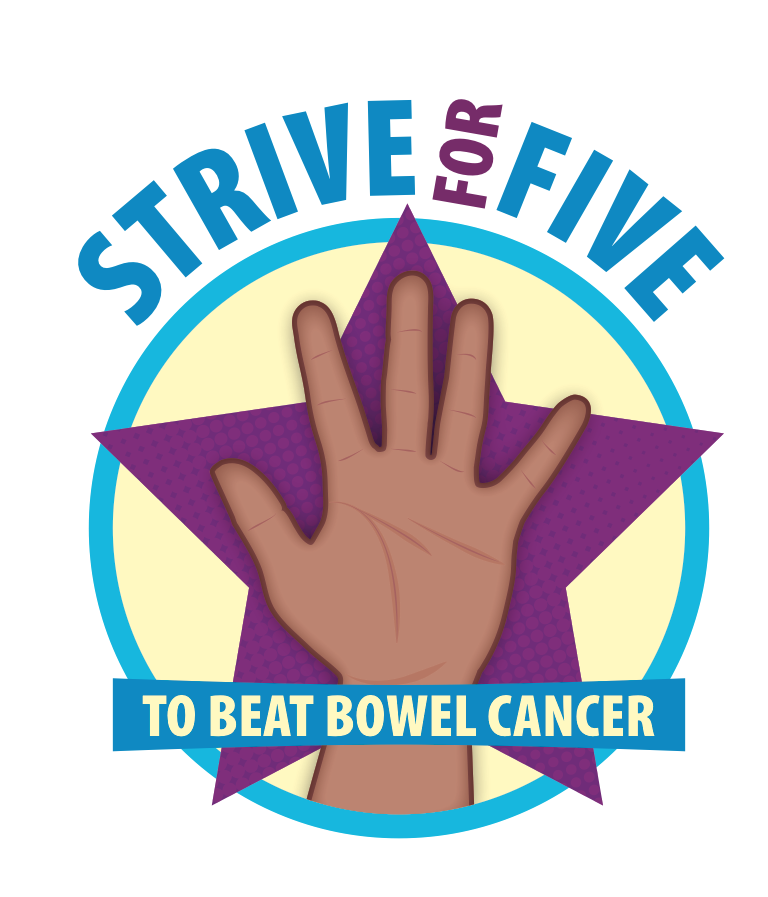 Stories about living with advanced bowel cancer
We are working with a number of our friends to share their stories of how they lead full and active lives with advanced bowel cancer. 
These are in development and we hope to start publishing them before the end of the year. 

Steve posts on the Bowel Cancer UK online forum as 'Bear G' to offer help and support to his fellow patients.
He has recently passed the 5000 posts landmark!
The forum is a great place for support from patients, relatives and friends and is a 'safe' and positive place as it is moderated by volunteers
Updates
You can keep up to date with all the fun and successes of STRIVE FOR FIVE on Twitter and Facebook.
Get Involved
Find out how you can donate, participate and support STRIVE FOR FIVE.

Thanks
STRIVE FOR FIVE
simply couldn't happen without the help and support of so many wonderful people and organisations who have freely given time and resources to make this all happen. Steve would like to say a warm and deep felt thank you to everyone who has been involved at all stages:
Lovely Companies:
M&F Health – Communications
Grace Comms – Concept Design
OPEN Health – Website design
Lovely People:
Alexandra Legouix, Annabel …, Arooj Urwin, Beko Kaygee, Beko Kaygee, Brian Bower, Caroleee Leybourne, Anne Jansen,  Davinder Ojalla, Jane Clark, Kerena Lines, Michelle Livings, Nikki Kenward, Philippa Cahill, Rachel Brown, Sandy Royden, Sophie Juge, Steve Munn, Steve Smith, Tracey Henry, Vivien Campbell and Nicola Marie Rivers.