Participate
Join in with one of our fantastic events or activities.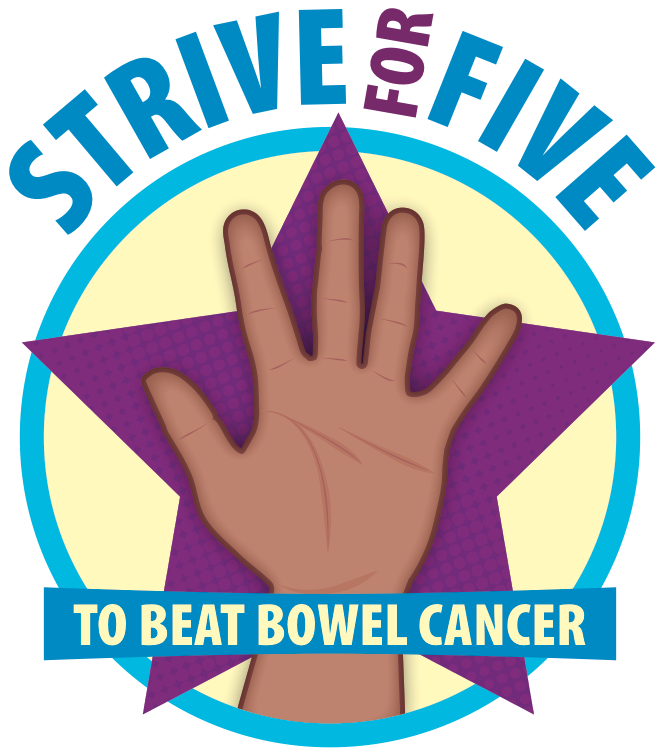 STRIVE FOR FIVE Activities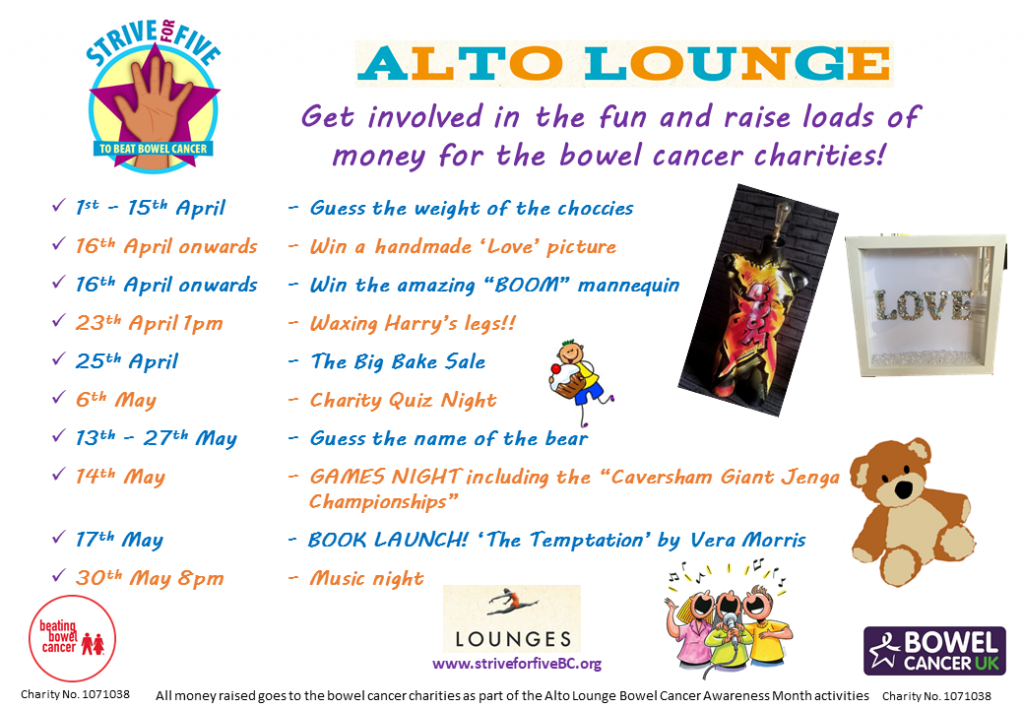 Lounge Aid at Alto Lounge, caversham
Alto Lounge has so much great stuff going on in April and May as part of Strive for Five such as:
Harry's waxing
bake sale
Win the stunning Boom mannequin Lamp
Win the lovely LOVE picture frame
Open Mic Night
Quiz Night
Book Launch: 'The Temptation' by Vera Morris who's last book rated 4.9/5 on Amazon
Check out their Facebook Page for more information by clicking the button to the right.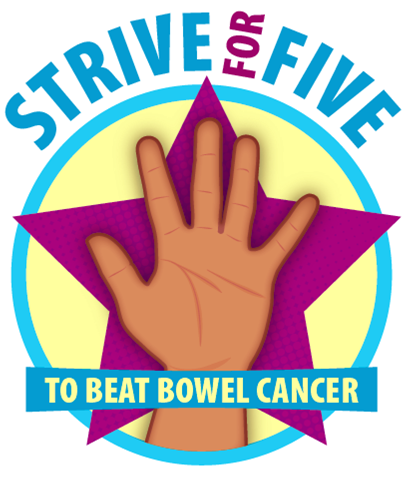 Strive for Five garden Party
Everyone involved in Strive for Five is so excited about the Garden Party on 23 June in Bourne End!
We will be partying in the beautiful gardens of a lovely house on the banks of the River Thames.
The entertainment is from some wonderfully talented people, this lineup is being announced on Facebook, so far we've announced:
THE ROCK DOCTORS 
EMMAY
SARAH JOYCE
THE BRAT PACK
(more to be announced soon)
Licensed bar courtesy of THE BAR BELLES (cash bar – no cards)
Yummy food from NOMAD BAKERY and THE WALNUT TREE plus an ice cream van (cash sales – no cards)
We're having a CAKE OFF where we'd like you to bring a cake you've baked. Prizes for the best cakes and they'll be sold by the slice to help raise money for the charity.
Watch the Facebook page for news and updates by clicking the link on the right
Steve and his friend and fellow patient Martyn Syzer are growing their beards for a full year which is going to be itchy and fun!
Planned activities coming soon!
YOGA AND WELLBEING
Chakra Alignment Workshop with Annabel at The Marlow Club
108 Sun Salutations with Anne Jansen at The Marlow Club
Budokon with Beko Kaygee at The Marlow Club and Love Dojo, London
Yin to Vin (Yoga and wine tasting!) with Vivien Campbell and Natasha Zarach (venue
TBC)
Healthy Gut Retreat with Nikki Kenward at The Marlow Club
Qi Gong with Steve Munn at The Henley Yoga Studio
Yin Yoga with Steve Munn and Jo Hanks at The Henley Yoga Studio
Mindfulness Workshop with Davinder Ojalla at The Marlow Club
SPINNING AND CYCLING
Mince Pie Destruction (2 hour spin with 4 fab teachers) at The Marlow Club
Spin for 5 (Five spins classes back-to- back) at The Marlow Club
Cycling Team Event (possibly Tour de Yorkshire)
RUNNING
Couch to 5k with Runners Retreat and The Marlow Club
5k to 5miles with Runners Retreat and The Marlow Club
Team for Tough Mudder with Jamie Avery and Jane Clark
GOING EXTREME
Wing Walking with Alex Legouix
Sky Diving TBC
JUST HAVING FUN
Quiz Night at The Marlow Club
The Songbirds Concert with Sophie Juge
Strive for Five Party (details TBC but it'll be in June 2018)

plus the amount you want to donate to:
Organise
Organise an event or activity to help raise funds for Beating Bowel Cancer as part of STRIVE FOR FIVE.
Follow & Share
Follow STRIVE FOR FIVE and spread the word on Twitter and Facebook.